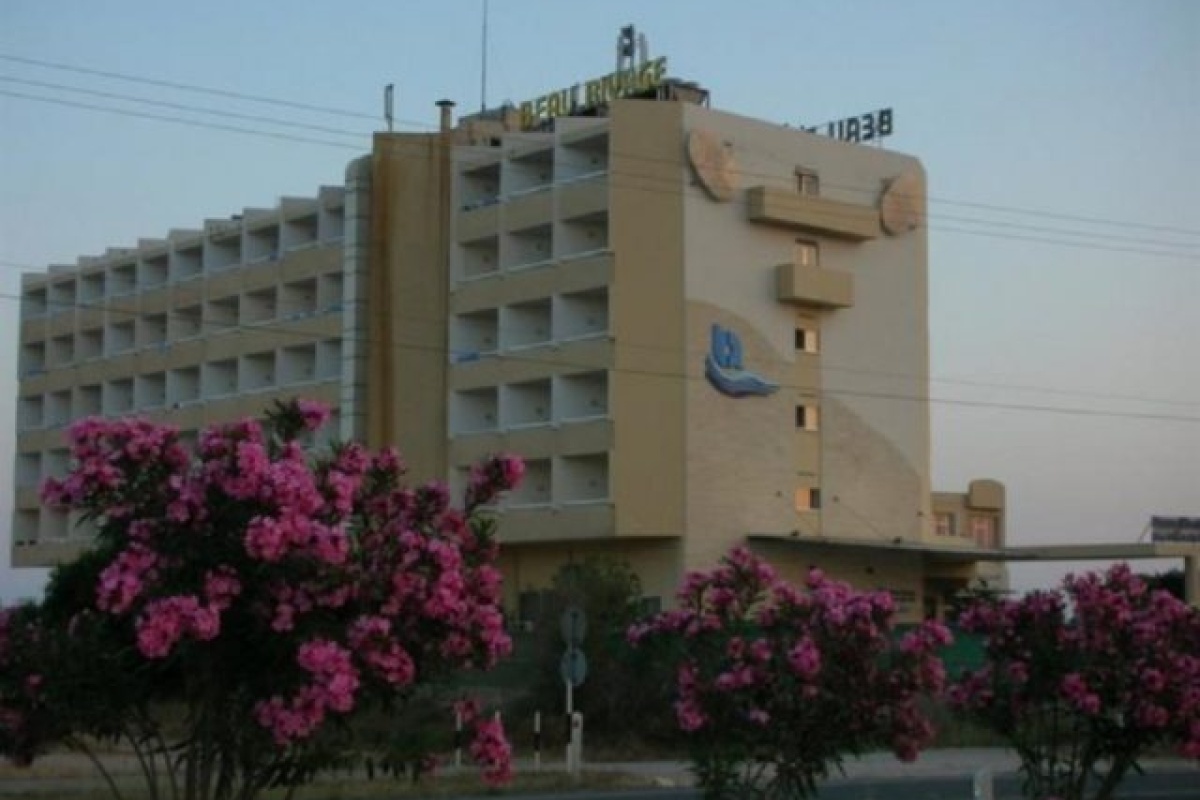 Larnaca: Demolition of the Beau Rivage hotel underway - new projects planned
Demolition of the former hotel "Beau Rivage" on Dhekalia Road, Larnaca, began this week and is expected to be completed within 2-3 months.

The demolition is being carried out using methods aimed at protecting the natural environment in the area, but also in order to minimize disruption to neighbouring tourist units and businesses.
When demolition works are complete, the way is open for NCH Capital Inc. to begin construction of a mixed tourism development that will include a hotel unit and a number of apartments under the name and management of a world-class tourism chain.

The abandoned hotel "Beau Rivage", located in the tourist area of Dhekelia road, Larnaca and covering 13,500 sq.m was eventually sold by the Bank of Cyprus. An adjacent coastal piece of land of 33,000 sq.m. was also purchased by NCH Capital and partners.

The two properties are separated by a green area and the goal is to turn it into a mixed tourist village that will include a hotel as well as residential development.

Future Plans

NCH Capital together with its strategic partner, the Edge Development Group, aim to regenerate the neglected area, which is classed as being part of the Pyla community.

According to local media, where the former "Beau Rivage" hotel once stood, a new 4* hotel consisting of 120 rooms, 80 apartments plus villas at a cost of €45-€50 million will be built.
On the adjoining 33,000 sq.m. plot next to the hotel a new mixed use tourist and residential village will be built according to plans. The development named "TROY" is expected to cost in excess of €100 million euros described as consisting of 280 apartments and one and two bedroom studios. The development will have its own commercial center to include: "Shops of various categories, restaurants, cafes, pharmacy, green areas, swimming pool, gyms, indoor and outdoor playgrounds."

Representatives of the company (NCH Capital), noted that during construction it would create employment for around 500 hundred people, whilst 300 would be employed during its operation.

Detailing why Larnaca was chosen for large scale investment it was noted that "Cyprus is considered an island that has good infrastructure, a stable tax system, almost 365 days a year sunshine, the English language is used, there is a reliable Land Registry and full ownership registration. In addition, Larnaca, compared to the rest of the cities, has comparatively the greatest potential for development, while Pyla could be characterized as the area of the future. It is a beautiful area with a lovely seaside front and is not very developed."
http://www.newsincyprus.com/news/354046/larnaca-demolition-of-the-beau-rivage-hotel-underway-new-projects-planned