Christmas charity
One of our company's main aim is the contribution to social institutions of Larnaca and Famagusta district.
Usually at Christmas time we organize several events with dancing schools, music and raffle tickets at Forest Beach Estate in our efford to gather money for different institutions.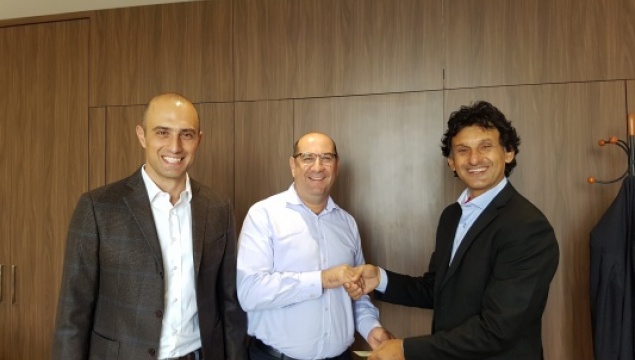 Palourtis Real Estates contribution to Larnaca's Charity grocery store
20th of November 2017, our Director, Mr Adamos Palouris together with Gregoris Adamou of our Sales Department, had the pleasure of meeting with the Mayor of Larnaca, Mr Andreas Viras. During this meeting Mr Adamos Palourtis presented the Mayor with our company's contribution to Larnaca's Koinoniko Pantopolio (Community charity grocery store).
---
Palourtis Real Estate Supports the School of Tae Kwon Do
Taekwondo: The Cypriot flag on the podium!


A great success, noted our champion Charalambos Palourtis at the European Championship Cadets (U-15), held in Spain from 29 November to 2 December.
Specifically, this outstanding and talented champion, to reach the final, won the champions of Sweden, Croatia, Spain and Greece. In the final, lost by a Russian champion, with great difficulty.
It is worth mentioning that Palourtis, who is in the Talent Plan of the CMO, is an athlete who promises too much. In statements made by the coach of Yiannis Dimitrios after the final match, he characterizes this great winner (silver medal) as a very great talent that has the potential to go too high. We mention that in the same championship, our champions Evangelos Antoniou and Aris Stylianidis won the ninth place.
---
Taekwondo Tournament Supported by Palourtis Real Estates
Palourtis Real Estates supported the Taekwondo Tournament last Sunday, 19/05/19 at Larnaca.
Our children, our future!