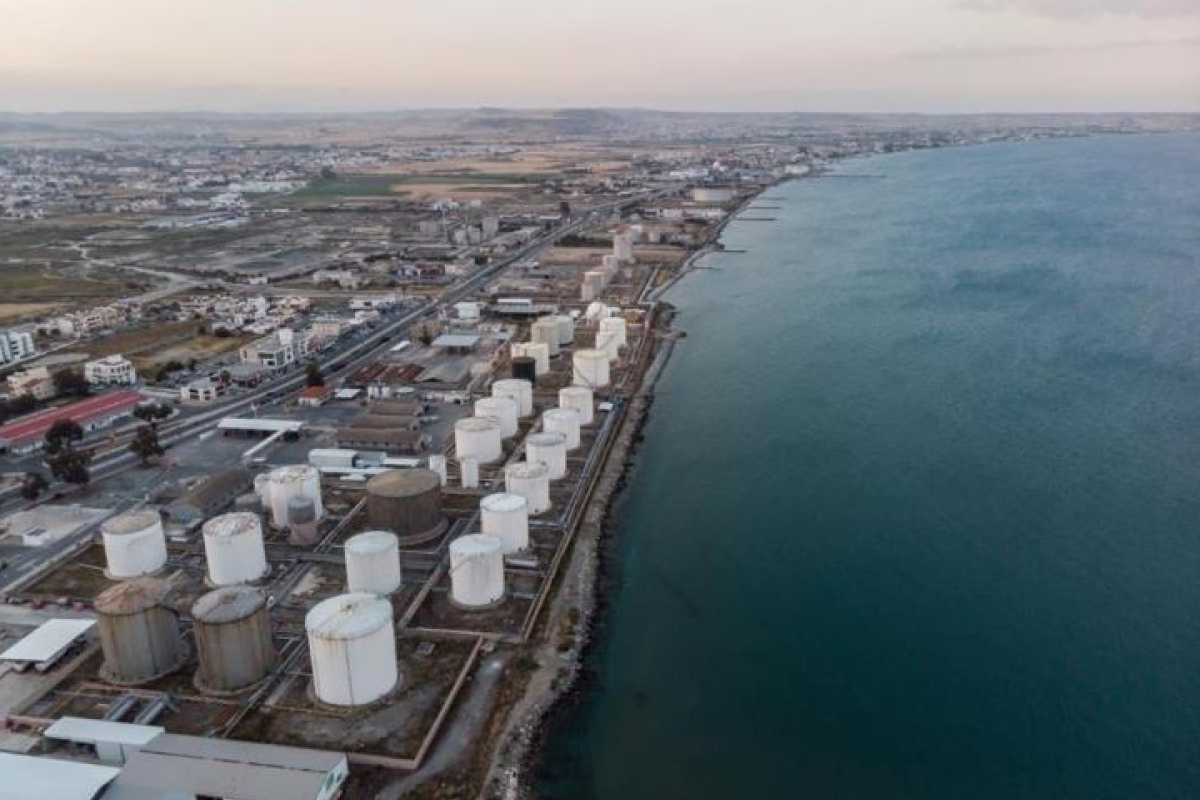 Larnaca Municipality asks for actions for former refineries
The establishment of timetables for the decontamination of the soil of the former refineries and for the termination of the implementation of the Seveso directive, is requested by the Municipality of Larnaca, so that the implementation of the Area Plan can proceed, on the Larnaca-Dhekelia road where there are plans for large developments.
The site where the oil tanks were located is being cleaned by the companies themselves, while the process of dismantling the gas installations is underway, which are expected to leave the site in the coming months. What remains is the start of the process of cleaning the site of the former refineries by the state, part of which the Municipality of Larnaca wishes to convert into a student city.
The mayor of Larnaka met the day before yesterday with the Minister of Energy Natasa Pilides and asked for immediate measures to accelerate the last remaining works, in order to proceed with the environmental restoration of the area. Expressing her satisfaction with the fact that the chapter on the relocation of the oil facilities is closing, Mrs. Pilides said that solutions for the few outstanding issues that remain are already being promoted, and at an intensive pace.
As the mayor of Larnaca told "F", a meeting of all stakeholders will soon take place, in order to set timetables for the rehabilitation of the area, for which there is huge interest in investments of hundreds of millions of euros, while public works will be carried out that will exceed € 100 million. In order to get all this under way, however, the Seveso Directive, which applies to the prevention of accidents due to the sensitive materials present in the area, must be brought to an end.
The Minister of Energy visited industries in Larnaca, while she had meetings with executives of the CCCI and OEB. As he said, great importance and impetus has been given to the Industry sector in recent years, by mapping the challenges and implementing measures to address them. It is no coincidence, he suggested, "that the contribution of the industrial sector to GDP increased by almost 1%, reaching 8.7% in 2021 compared to 7.9% in 2019".
The representatives of the industries stressed the need to implement Virtual Net Billing, so that they can install large photovoltaic systems for self-consumption, with the aim of reducing production and operating costs and increasing their competitiveness.
During the visits, there was also an update on the Sponsorship Schemes. Industries were invited to participate in the Sponsorship Scheme for energy upgrade of businesses with a budget of €40 million, which will be in force until the end of March 2023. They were also informed that the Digital Upgrade Plans with a budget of €10 million, the Plan to promote the extroversion of businesses amounting to €2.9 million, will soon be announced. and the €13.3 million Circular Economy Promotion Plan.
Source: Larnaca Municipality asks for actions for former refineries (philenews.com)